Since 2010 I've been slipping into the sequins and fringe as my cabaret/burlesque persona Vera Visceral. I first debuted my sassy alter ego in my full production The Visceral Show, which featured original music and skits written by yours truly and starring a fabulous cast of singers, dancers, and comedians. It was performed annually in Bozeman from 2010 until 2014.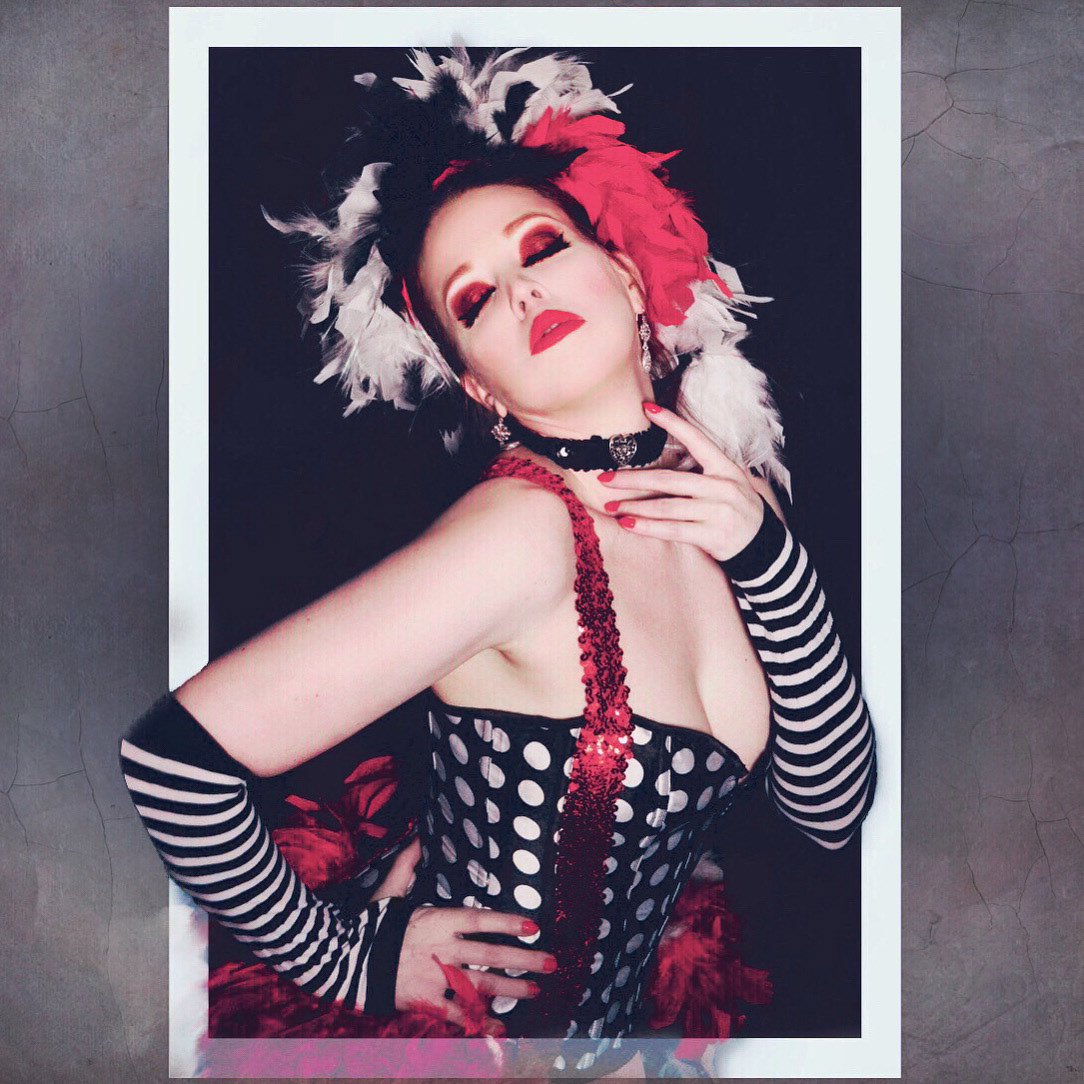 Some of my recent appearances as Vera Visceral include the Dark Circus at Biome Slowcraft (2021), the New Years Party at Open Range Restaurant (2020), The Mistletoe Show at Kitty Warren (2019), the Variety Show presents Speak Sleazy at the Emerson Theater (2019), FemmePowerment at the Emerson Theater (2019), and Variety on the Verge at the Verge Theater (2018). I was also co-producer, as well as performer, choreographer, and costumer, for Raison D'Etre Dance Project's sold out burlesque show NOIR at the Rialto Theater (2019).

For the latest news of my whereabouts, visit me on Facebook here:
Vera Visceral
Give me a holler if looking to add some glitter and pizzazz to your special event or holiday party!
Scroll on down and have a gander at some of my favorite flashy moments as the one and only Vera Visceral!

All photos and costumes by Nina Tucciarelli.